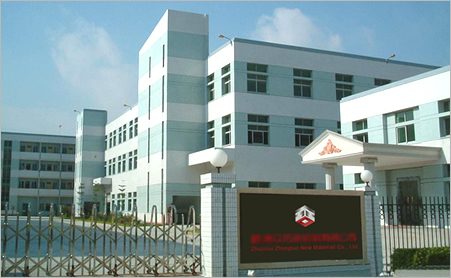 Founded in 2010, Zhuzhou Zhongtuo New Materiall Co., Ltd. (hereinafter referred as ZT) specializes in the development and manufacture of products made from tungsten, molybdenum, tantalum, niobium, rhenium and their alloys, and is also a recognized leader in the deep processing industry of these materials. Tungsten rod, sheet, crucible, target, molybdenum rod, sheet, target, copper tungsten alloy, tungsten heavy alloy, tantalum plate, tantalum target, niobium rod, plate, etc., are our company's main products. And our products are mainly exported to United States, Russia, Germany, South Korea, Japan, France, Brazil, Poland, Italy and other international markets.
ZT products are widely applied not only in the traditional industries (Aerospace, defense industry, automotive, electronic power, equipment manufacturing), but also in the new and emerging ones such as clean energy, thermonuclear energy, LED lighting, medical technology, semiconductor, welding, RF package and electronics.
Proud to be an ISO 9001:2008 and ISO 14001:2004 certified company, NMT ensures all the aspects of development (design), production, sales and services to comply with the highest international standard for design and manufacturing excellence.
ZT is committed to provide customers with quality products, prompt deliveries, responsive customer services and to develop mutually profitable partnerships. We are willing to cooperate sincerely with friends and customers from home and abroad to create a wonderful future together.
Advantages
1. Technological Advantages
1) Due to mature manufacturing technique and effective quality control, our tungsten product, molybdenum product, and tantalum and niobium products are stable in quality.
2) We have advanced complete production equipment and optimized production method.
2. Strong R&D Capacity
ZT has an independent R&D team that can design and develop tungsten product, molybdenum product, and tantalum and niobium products based on advanced technology. There are a lot of market research engineers engaged in product design and improvement.
3. Strict Quality Control
We have a specialized quality control department to conduct inspection of our products, covering all the process. The raw materials should be inspected before entering the factory. During the process, the quality should be inspected according to design technique. Then the final product should be inspected by the standard of technology, by the requirements of contract and drawing, and by the rule of quality inspection.
4. Environmental Production
In the process of manufacturing tungsten product, molybdenum product, and tantalum and niobium products, no gas, dust, liquid pollution generates.